For everyone who likes a more urban type of food, we offer a street food bar for which we prepare the meat and all the sauces ourselves according to our secret recipe. There are several types of burgers on offer, as well as sandwiches made of steaks or rolled breast.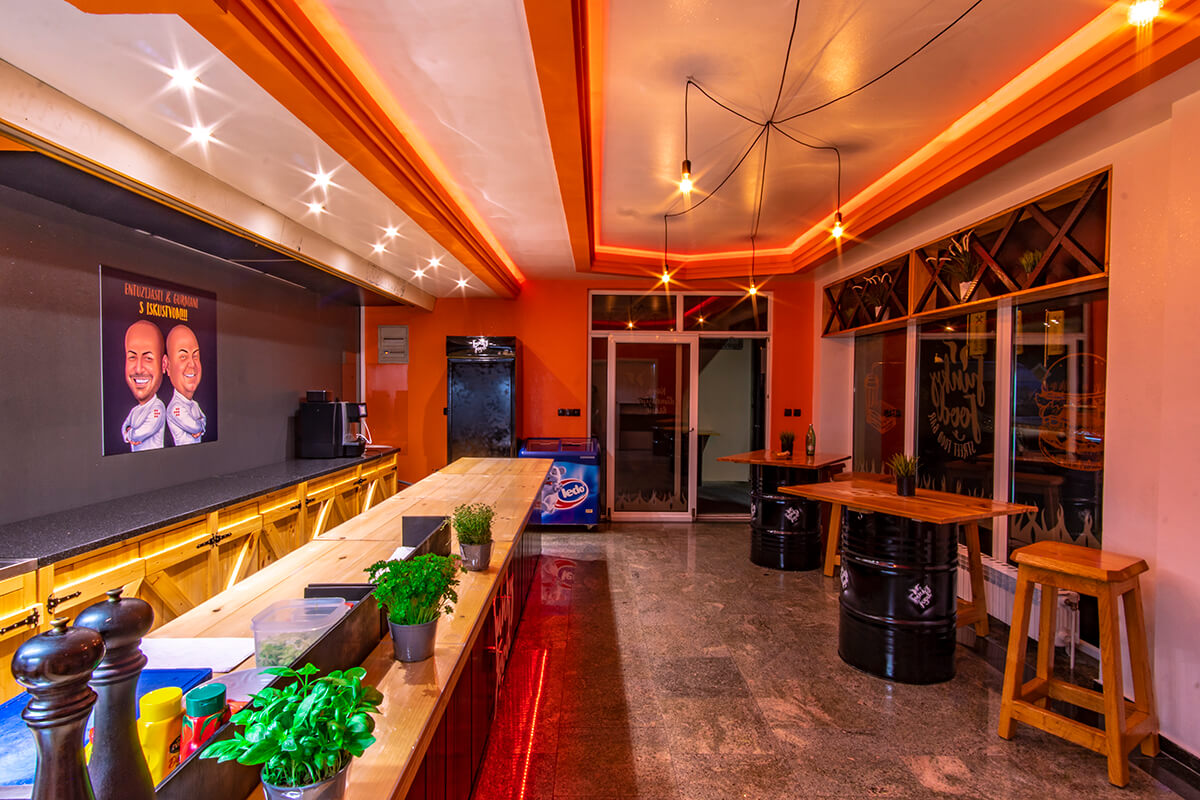 At Funky Food, we adapt to the local gastronomic tradition and proudly offer a wide variety of delicious dishes. Our menu includes different types of burgers, juicy steak sandwiches, irresistible desserts in glasses, and refreshing homemade lemonades and iced teas.
One of our prides is the variety of burgers that satisfy all tastes. We offer meat burgers prepared from fresh, locally grown meat, fish burgers with quality fish, and vegan burgers for those who prefer a plant-based diet. We prepare each burger with care and use only the highest quality ingredients to ensure the best taste and satisfaction of our guests.
Our juicy steak sandwiches are also irresistible. We use premium cuts of meat that we prepare in a way that reveals perfect juiciness and flavor. We serve them in a crispy pastry with the addition of fresh vegetables and sauces that complement their aroma.
When it comes to desserts, our desserts in glasses provide sweet satisfaction in every bite. We combine different flavors and textures to create the perfect dessert to satisfy your sweet tooth.
Along with meals, we also offer refreshing homemade lemonades and iced teas that will cool you down and refresh you on hot summer days.
It is important for us to use local foods from local sources in order to support the local community and promote a sustainable diet. We are also aware of the importance of environmental protection, so we serve food in eco-friendly packaging.
At Funky Food, we believe that food is much more than an ordinary meal – it is an experience for all the senses. Therefore, we try to make every dish we serve tasty, creative and prepared with love. Welcome to our gastronomic adventure!